Improve Function, Eliminate Pain, & Maximize Performance
Combining a scientific approach with proven techniques, I work with my patients to develop personalized treatment so you can finally put an end to aggravating pain & perform at your highest level
Please fill out this form,
and I'll get back to you right away.

We will reach out within 24 hours!
We will help you feel better, and dramatically improve your quality of movement.
Reducing pain is important but long term success resides in improving functional movement.
I specialize in treatment beyond traditional chiropractic care. Providing care to West Chester and Chester County, I utilize neurologic, orthopedic, and a full body biomechanical assessment, to identify any and all contributing factors to your condition. 
Combining chiropractic manipulation, soft tissue therapy, and rehabilitative exercise, together we will establish an individualized treatment prescription to fast track your recovery. 
Eliminating dysfunction with joint manipulation and soft tissues therapy accelerates recovery, and corrects musculoskeletal imbalances. Functional rehabilitation exercise prescription will improve mechanics and optimize performance, allowing you to have long term success.
Whether it be the frustrating headaches impacting your mood, nagging shoulder pain, or lingering back discomfort that keeps you from getting comfortable, I understand how irritating this can be. I encourage you to schedule a visit and experience the benefits of comprehensive chiropractic and performance care.
Each patient can expect a personal experience each time they come into my office. I pride myself on delivering top quality care and educating my patients so they can reach their full potential.  All patients can expect to be actively involved throughout the entire process. Care doesn't stop when you leave the office, I will teach you how to make change.
Application of controlled load vectors to joints in effort to restore normal behavior and reduce harmful mechanical stresses to the local tissues. Spinal tissues are consistently exposed to varying rates and amplitudes of loads. Manual treatment differs by the intent to apply loads locally, in an effort to alter mechanical stresses thought to contribute to symptoms.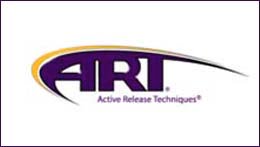 Active Release Technique®
ART® is a movement based massage technique that treats problems with muscles, tendons, ligaments, fascia and nerves. Applying manual tension as a patient moves through a movement pattern releases scar tissue adhesions and provides functional improvement to enhance healing and performance.
Utilizes stainless steel instruments to detect and effectively break down scar tissue and fascial restrictions. This is used on areas exhibiting soft tissue fibrosis, chronic inflammation, and scar tissue adhesions to:
Graston decreases overall time of treatment, fosters faster
recovery, and resolves chronic conditions thought to be permanent
This is how we figure out what limitations you have, so that we can systematically fix it.  SFMA is a series of full-body movement tests designed to assess fundamental movement patterns. Clinical assessment is initiated from the perspective of the movement pattern, to identify meaningful impairments that may be seemingly unrelated to the main musculoskeletal complaint, but contribute to the associated disability.
Conveniently located in downtown West Chester, PA. 
120 South High Street West Chester, PA 19382 
Parking in rear of building to the LEFT side of the lot.
Hours: By Appointment Only 
Monday: 8:30am - 3:00pm
Tuesday: 8:30am - 12:15pm / 3:00pm - 6:30pm
Wednesday: Closed.
Thursday: 8:30am - 12:15pm / 3:00pm - 6:30pm
Friday: 8:30am - 3:00pm
Saturday: Closed
Sunday: Closed
West Chester Chiropractic Center Cancellation Policy
Our goal is to provide quality health care to all our patients in a timely manner. Please understand that when you forget or cancel your appointment without giving enough notice, we miss the opportunity to fill that appointment time. Therefore, we respectfully request a 24-hour notice for cancellations and or rescheduling of appointments. We have voicemail which is able to receive messages 24 hours a day.
A failure to cancel or reschedule an appointment without 24-hour notice will be recorded in the patient's file and a cancellation fee for the full visit cost will be charged. All fees will be due prior to seeing the doctor at future visits.
See what patients have to say!
"Dr. McCorkle has extensive knowledge and experience when dealing with any type of bodily injury and/or pain. Dr. McCorkle was able to alleviate my lower pack pain while also teaching me techniques to do myself in case any issues occurred. After consistent treatment and follow up with Dr. McCorkle, not only do I function better but more importantly, I feel better!"
Mike is the best! I'm a fitness professional with an insanely demanding schedule. He not only accommodated my schedule but in a time of serious duress, opened the office early for me to receive care before an important day of classes! I highly recommend Mike especially to everyone who is a chiropractic skeptic!! In about six treatments my back was doing so much better and I went on my merry way!
"I am a retired Professional Bodybuilder, business owner, husband and father of 3 who's had several surgeries, neck fusion, back fusion, hip replacement and I am happy to say I am able to do all the activities I once was able to do prior to my injuries thanks to Dr. Mike treating me regularly. He educates you as well as treats you... This guys second to none!"
"Dr. McCorkle's approach is entirely about making progress! His skillset is versatile to all client types! Whether your pain results from a sports related injury, being in an office environment and sitting at a desk, or anxiety caused tension, he customizes his methods and tailors his expertise based on the client's need. Additionally, Dr. McCorkle gives strategies to prevent future pain and offers suggestions to modify and break bad habits. As a client, he is always available and able to relate to people as well. He truly cares about his clients and helping them feel better. He always provides a thorough, yet concise explanation as to what is causing the pain and how my muscles are reacting so I am more self-aware. For anyone who is nervous about seeing a chiropractor for the first time as well, I would highly recommend Dr McCorkle!"
"Dr. Mike McCorkle is awesome! After suffering a shoulder injury, Dr. Mike was able to treat me and teach me techniques to practice on my shoulder. After just a few visits and practice, my shoulder was back to normal. Great Work!"
"I came in for help with knee pain as a result of several sports related injuries & subsequent surgeries. Dr. McCorkle was highly knowledgeable & professional during my visits and most importantly the quality of care and treatment plan he offered was directly suited for my personal needs. I feel better than ever and will continue to see Dr. McCorkle as my chiropractor."
"Dr. McCorkle has exceptional knowledge and skill set when it comes to treating various conditions. His full-body approach not only addresses the issue but creates sustained relief by fixing the root cause. Dr. Mike focuses on over-all wellness by including nutritional advice and muscular re-education to his chiropractic treatments. He uses effective, methodical practices to help heal the body naturally while also educating his patients to create long term results."
I have been working with Dr. Mike for about one year now and I have nothing but good things to say about my experience with him so far. In early 2019 I was struggling with a lot of pain in my shoulders and my lower back. I am an athlete who lifts frequently and when I started to get injured my performance suffered.
Working with Dr. Mike has significantly allowed me to increase my performance. Last year I was pulling about 600 pounds on the deadlift and now I can pull 675 pounds on the deadlift PAIN FREE. Dr. Mike also helped me work on my shoulder which allowed me to continue bench pressing over 405 pounds.
One thing that makes Dr. Mike different than most chiropractors is that he takes the time to answer your questions and explains what he is doing. I've been to a couple other chiropractors who clearly did not care about my performance in the gym nor did they care too much about making sure I was doing the correct mobility routines outside of the gym. Dr. Mike always takes time to explain to you what mobility exercises you should be doing to fix your problem and as long as you listen to what he says you're in great hands!
Great experience with Dr. McCorkle. I came in for severe wrist pain from carpal tunnel that was impacting my sleep and even had to wear wrist guards at night. After just a few sessions my pain was gone and so were the wrist guards. He really listens to what you have to say and makes it an enjoyable experience.
Please fill out this form,
and I'll get back to you right away.

We will reach out within 24 hours!