Dr. Mike McCorkle
My treatment philosophy is rooted in my personal experiences. Growing up in West Chester, I participated in several sports and activities. A spinal fracture at age fourteen led me to my first experience with chiropractic, which was successful in fast tracking my recovery so I could return to sport.
I attended nearby Malvern Preparatory School where I was fortunate enough to receive treatment and education from one of the best High School Sports Medicine Departments in the country. Following my time at Malvern, I attended the University of New Haven to continue my passion of playing football. Several concussions later, I decided to put my health and future well-being first and transferred to West Chester University. After struggling with the side-effects of multiple career ending injuries, I developed my passion - understanding what makes the body work and how to improve my own quality of life. This passion led me to New York Chiropractic College, where I honed the skills needed to help those around me live happier, healthier, active lives.
One of my greatest learning experiences during my time at New York Chiropractic College, was the Veterans Affairs Medical Center Honors Program at the Buffalo Veteran Affairs Hospital. This program gave me the opportunity to provide our military veterans with comprehensive chiropractic services, managing complex cases including chronic pain, co-morbidities, polypharmacy, and post-traumatic stress disorder.
My time as an athlete initiated this passion in movement and functional training. Years of exercise, personal training, and rehabilitation has given me great appreciation for the importance of exercise as medicine. It is my personal goal to help each of my patients improve their current state of health whether that be an acute injury, chronic pain, or those who want to achieve their highest level of performance.
Doctorate of Chiropractic
Master of Science in Applied Clinical Nutrition
Selective Functional Movement Assessment Provider
Advanced Certificate in Sports Science & Human Performance
Certified Strength & Conditioning Specialist
Bachelor's degree in Exercise Science
Full Body Active Release Technique Provider
Graston Technique Specialist
Please fill out this form,
and I'll get back to you right away.

We will reach out within 24 hours!
Application of controlled load vectors to joints in effort to restore normal behavior and reduce harmful mechanical stresses to the local tissues. Spinal tissues are consistently exposed to varying rates and amplitudes of loads. Manual treatment differs by the intent to apply loads locally, in an effort to alter mechanical stresses thought to contribute to symptoms.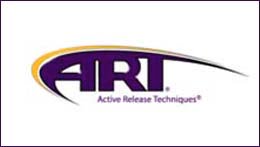 Active Release Technique®
ART® is a movement based massage technique that treats problems with muscles, tendons, ligaments, fascia and nerves. Applying manual tension as a patient moves through a movement pattern releases scar tissue adhesions and provides functional improvement to enhance healing and performance.
Utilizes stainless steel instruments to detect and effectively break down scar tissue and fascial restrictions. This is used on areas exhibiting soft tissue fibrosis, chronic inflammation, and scar tissue adhesions to:
Graston decreases overall time of treatment, fosters faster
recovery, and resolves chronic conditions thought to be permanent
This is how we figure out what limitations you have, so that we can systematically fix it.  SFMA is a series of full-body movement tests designed to assess fundamental movement patterns. Clinical assessment is initiated from the perspective of the movement pattern, to identify meaningful impairments that may be seemingly unrelated to the main musculoskeletal complaint, but contribute to the associated disability.